The CSV Export tool is designed for flexible export of data from MySQL databases. It supports all online stores, CMS, blogs, forums and own developments.
The basis for the CSV export is the automatic creation of mySQL queries by simple selection of the required records. There is the possibility to link multiple tables with joins. This results in very flexible ways to export data as CSV, XML or HTML. Additional export formats can be quickly integrated.
The application offers many possibilities to customize the exported data. The generated files can be opened directly with any office application, or save as a data source for any other application or interface.
To operate no programming skills are required. Use in English or German with multilingual extension into other languages.
1. Select Export Data
Select data for export
2. Preview of the request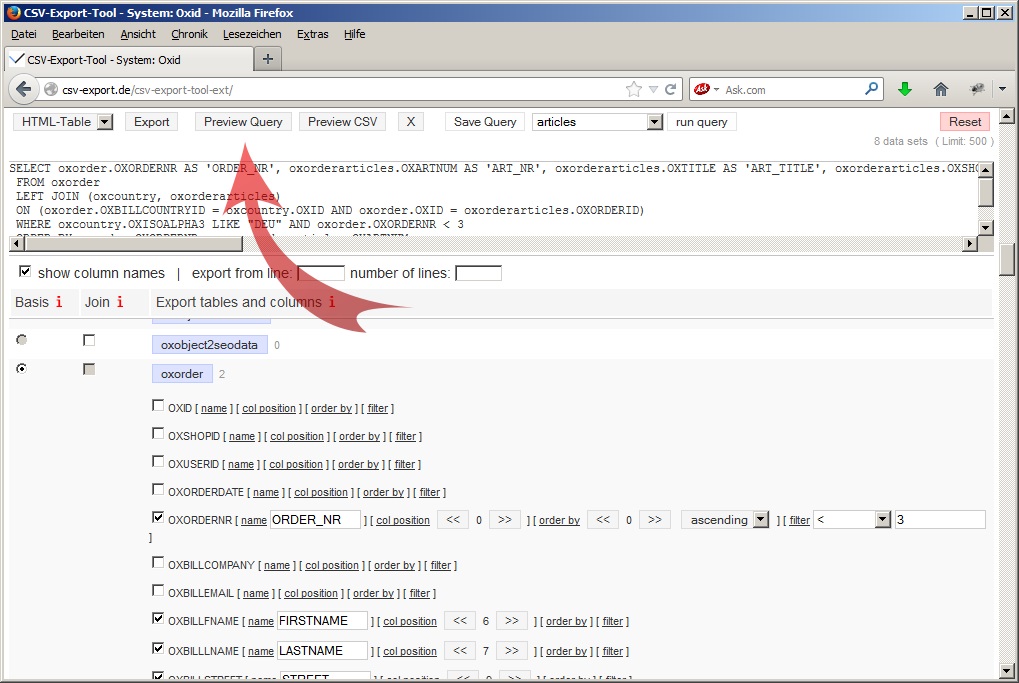 Optional preview of mySQL query
3. Preview as CSV file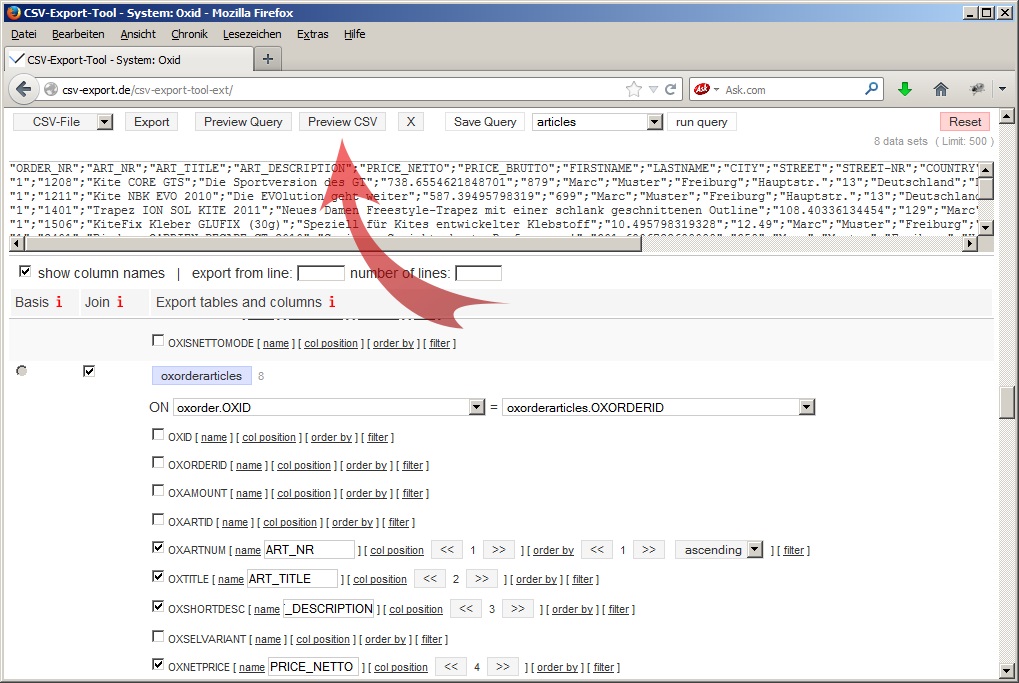 Optional preview as CSV file
4. Select Export Format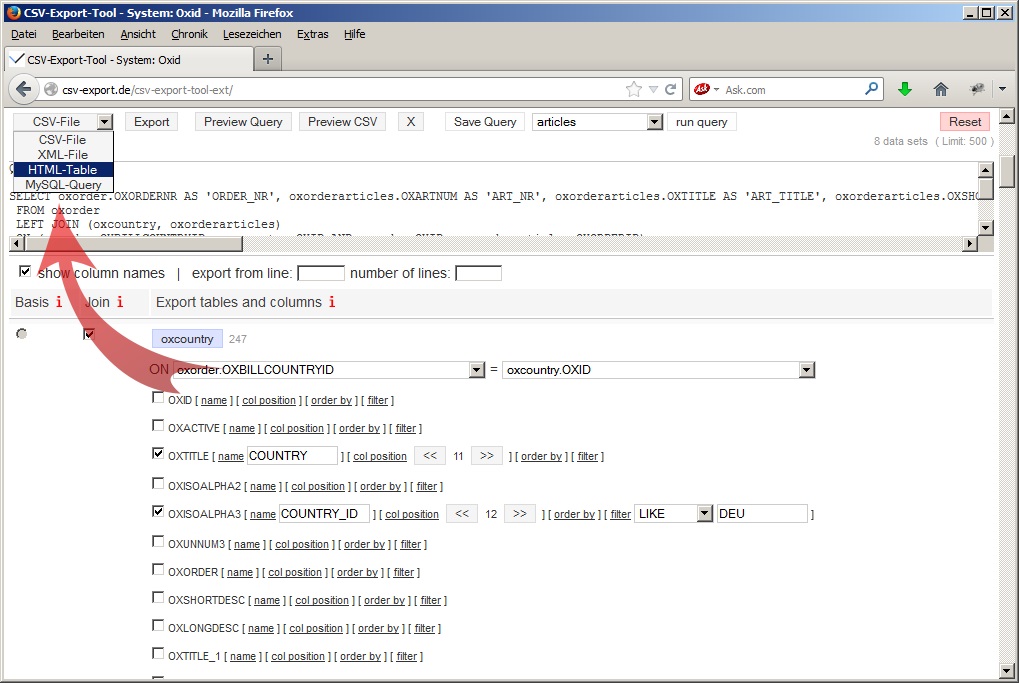 Select the export format
5. Export as CSV file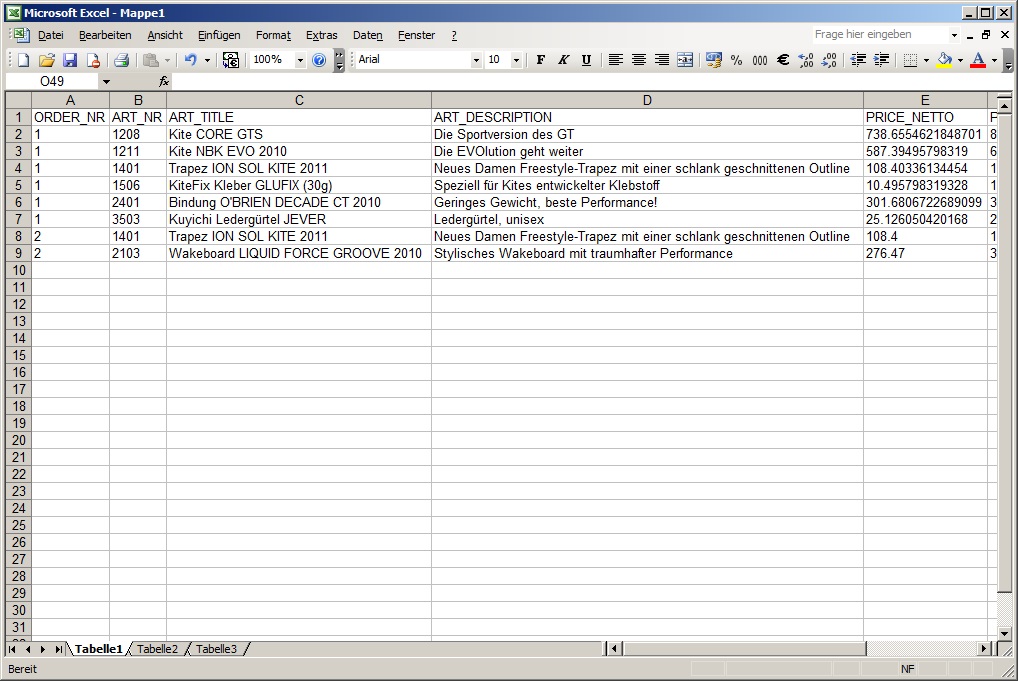 Exported CSV file open in Excel
6. Export as XML file
Exported XML file open in Iinternet Explorer
7. Export as HTML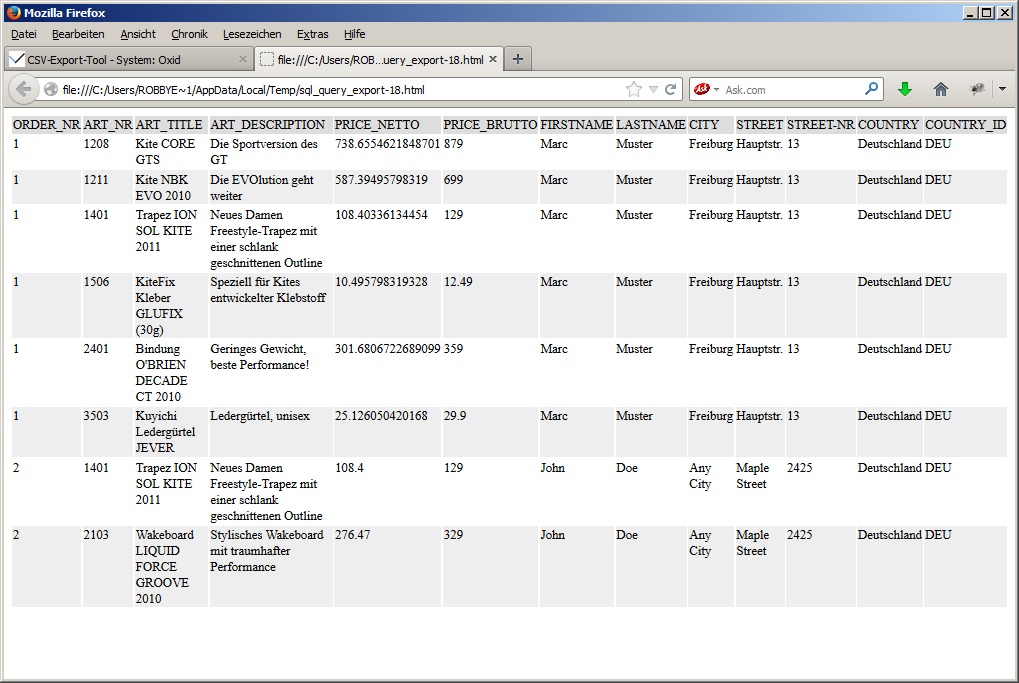 Exported HTML file open in Firefox
8. Export the MySQL query
MySQL query open in WordPad
9. Save the query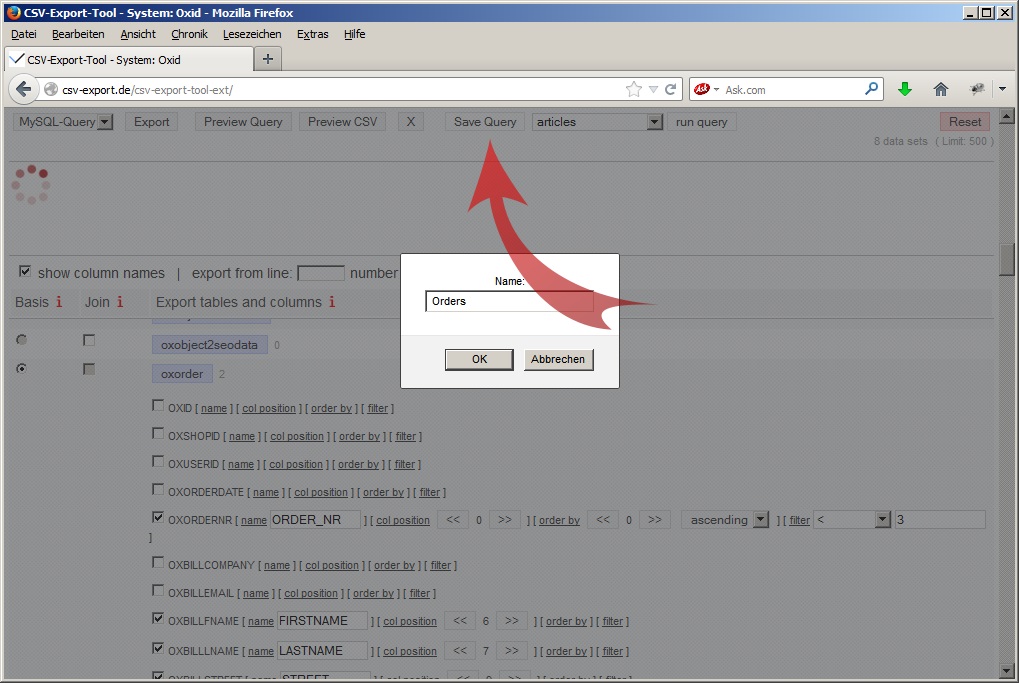 Stored mySQL query
10. Run Saved Query
Executing the stored MySQL query and setting the output format
Facts of the Data Export Tool
All systems

For

all online stores

, CMS,

forums, blogs

or

own developments with mySQL database.

Different formats

Export

any data

in CSV,

XML

or HTML

.

Other formats are possible on request .


Join tables

Links between

tables

by

joins.

For

unlimited flexibility

.

Save queries

Save

once created

queries and

manual processing

.

Display of tables
Blacklist / whitelist system to display certain tables.
Without programming skills
Automatic creation of queries without programming knowledge.
Selection of export data
Numerous selection options to control the export data.
Platform independent
Based on PHP5 and MySQL. Web interface.
Multilingual
English and german preinstalled. Multilingual extension into other languages possible.
Economy version
Limited basic version to get to know and taste.
Special service
Customization and extension as a service.
Support
Support for installation, configuration, customization and extension.